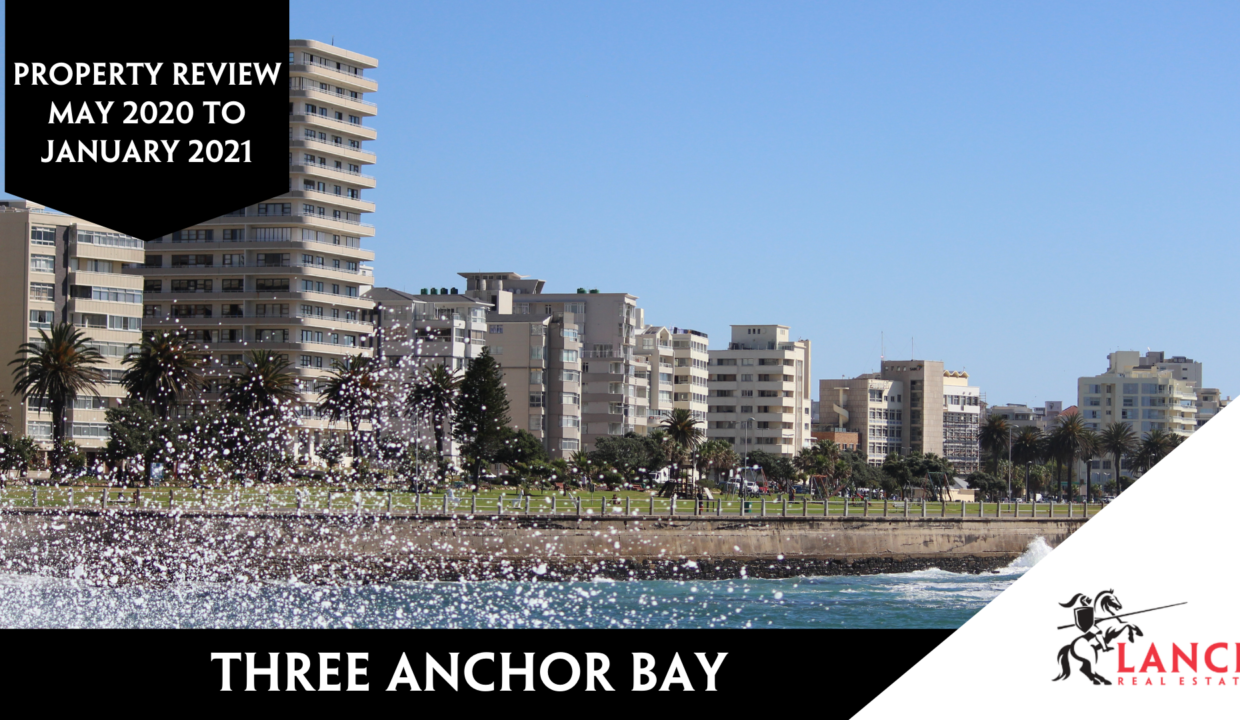 Three Anchor Bay Property Review
Continuing our mini-series covering the property market on the Atlantic Seaboard, we are focussing on apartment sales in Three Anchor Bay for the period May 2020 to February 2021.
First here are some benchmark stats for apartment sales over the entire Atlantic Seaboard:
Number of Sales 304
Average Size 107m²
Rate / m² R 39821
Average Days to Sell 127 days
Average Difference in Sales and Asking Price 17.1%
% Mortgaged 38.7%
Now let us focus on Three Ancor Bay against the backdrop of the area averages above.
Number of Sales 25
Average Size 82m²
Rate / m² R 34361
Average Days to Sell 101 days
Average Difference in Sales and Asking Price 11%
% Mortgaged 52%
From our data we can see that the average rate per m² is 14% below the average for the Atlantic Seaboard and the average unit size is 21% smaller.
8% of all apartments sold were in Three Anchor Bay.
Properties were 16% quicker to sell here, and when they did, they sold for 11% less than their asking price (6 % less than the average).
Just over half the sales were accompanied by a mortgage.
An apartment in Middelhof in Glengariff Rd measuring 148m² was on the market for 8 months and sold for 23.8% less than the asking price.
An apartment in Sea Vista on Beach Rd measuring 154 m² had been on the market for 15 months and sold for 13% percent less than the asking price of R 7 500 000.
We counted 5 apartments that were sold within 7 days of listings. These were sold at either the asking price or within 7.5% of it at an average rate per square meter of R 33694 / m².
The most expensive apartment sold was in Chartleigh House Beach Rd. This 107m² apartment was sold at a rate of R 63551 /m². It was on the market for a year and sold at 12.8% less than the asking price for R 6.8 million. A reduction of R 1 million.
The cheapest apartment sold was at Fairmile in Main Rd. This 30 m² unit sold for R 42500 /m² (6% over the market average).
Lance Real Estate is based in Fresnaye, Cape Town and covers the Atlantic Seaboard from the Waterfront to Camps Bay. With over 23 years' experience in the most sought-after residential areas in Africa, Lance Real Estate has sold over R 1 billion worth of properties in the last 3 years.
It is this hands-on knowledge that sets Lance Real Estate apart from our competition. We have built an extensive database of buyers and sellers over the last 2 decades who have grown to trust our market knowledge and depend on us to negotiate the best possible deal in any property negotiation.
We are now extending our reach and taking on houses and apartments for sale from the Waterfront through to Llandudno.
If you are looking for a remarkable agency to buy, rent or sell your property on the Atlantic Seaboard, our friendly customer care team is a phone call away.
For a list of properties we have for sale in Three Anchor Bay click here:
We also have a range of holiday rentals to offer.
If you appreciate beautiful African sunsets over the sea and sublime mountain views, then visit our holiday rentals section on our website.
Contact
Email: info@lancerealestate.co
Tel: +27 82 416 6103
Data source:  www.propstats.co.za