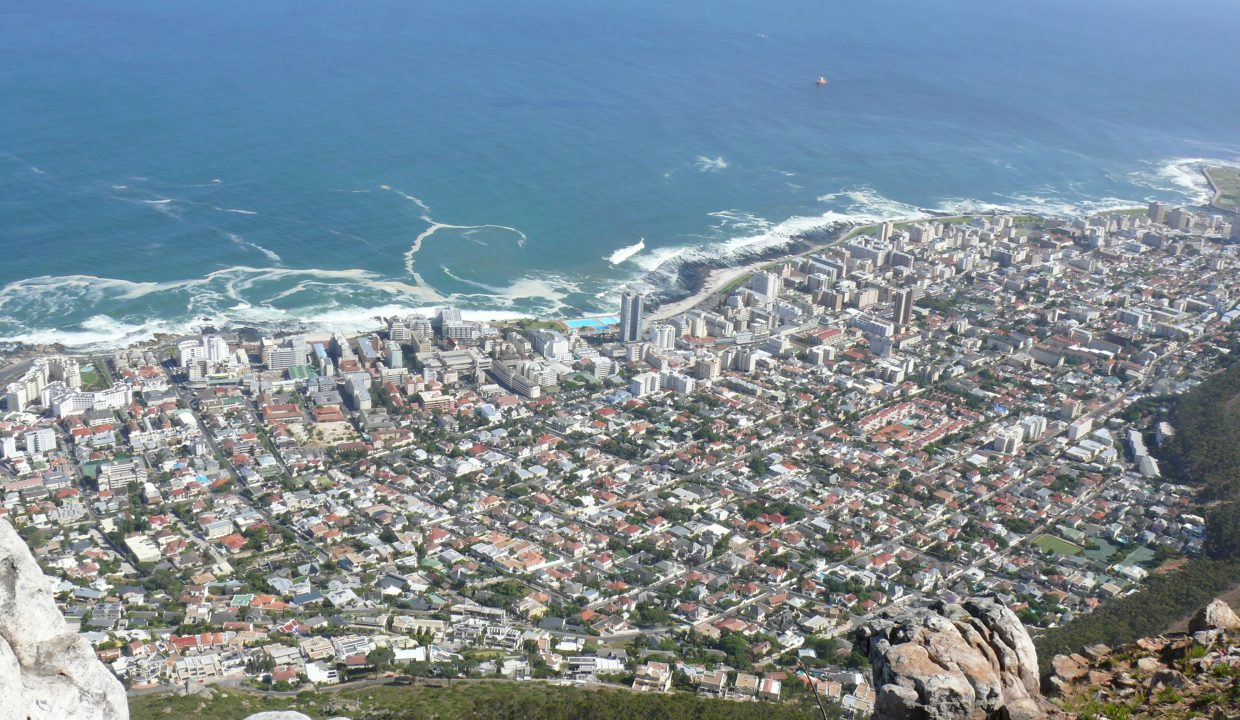 Property Trends on the Atlantic Seaboard
The property cycle follows a predictable pattern. Boom, followed by a Slump, followed by a Recovery.
In a boom phase, people believe it won't last and act quickly. Prices rise, property finance is easy to obtain, the time it takes to sell a property is relatively quick.
In a slump phase, people only realise it has started some time into it. Prices fall or stagnate, the length of time to sell property increases, investors and speculators exit the market, much media doom and gloom exists and finance becomes more difficult to obtain. This is normally the longest phase in a property cycle and can easily be equal to, or longer than, the boom phase.
The final phase is the recovery phase. This is the shortest phase and we see prices start to rise, the length of time to sell a property decreases, buyers delay signing as they wait for more evidence that prices are rising.
It is clear that we are now in a slump phase. A normal consequence of the economic cycle.
There is also a term in economics called "rational expectations". Briefly put, it says "that the actual price will only deviate from the expectation if there is an 'information shock' caused by information unforeseeable at the time expectations were formed. »
To perhaps have a clearer understanding of the property market on the Atlantic Seaboard it is perhaps worthwhile considering what 'information shocks' have been experienced and how they would impact on the normal property cycle.
Water
Watching a drought on the television news is one thing, living through one is another. In recent years Capetonians were forced, with near draconian measures, to reconsider their relationship with water to the point that the average household now knows more about eco-friendly subsistence than your average Greenpeace warrior. The drought is over, water limitations persist, but it is how it is and it isn't going to change tomorrow. In Spain, synthetic grass is the norm!
Nothing gets the point across more succinctly than sitting in the darkness caused by load shedding. And people are annoyed – very annoyed. But the gravity of the situation has not gone unnoticed and it is being fixed. It might take a decade but it will be fixed. Until then, there are many remedies available. Diesel generators which kick in automatically when the power goes out. Solar panels. The information is out there, this is nothing new or shocking any more.
It is a foregone conclusion that Moody's is going to downgrade the credit rating of South Africa in March. Fund managers aren't stupid – they disinvested over R 70 billion in 2019 from the stock market. They know that (amongst their different reasons for doing so), technically they will be obliged to anyway in the event of a downgrade. The good news is that this information is currently reflected in the exchange rate of $14.58 to the rand. So when the downgrade comes it will be a mere blip on the radar. And if it doesn't – all the better, but that would be a shock in the right direction.
There is a joke which goes "Politicians and nappies have one thing in common: they should both be changed regularly… and for the same reason."
Well in 2019 the ANC was returned to power with a democratically elected 57.5% of the vote. A shocking result it was not. The stability inherent is having the same old, same old should not be taken for granted. It is encouraging to see how politicians start to feel the pressure when it dawns on them that the end is nigh. The ANC won 69.7% of the vote in 2004 – down a whopping 12.2% in 2019!
Hands up, all those who think they ANC will be returned to power in the next election. Most do. This discussion is being factored into all property transactions and hasn't put off sales for the last 20 years.
Given these elements, one is hard-pressed to find any info shocks that will affect the rational expectations of a normal property slump underway.
It may be more pronounced at the upper levels of the market, but that probably has more to do with the buyers accepting that paying asking prices will not translate into rapid equity growth. Buyers at this end of the market who typically pay in cash and will enter the market for all the right reasons. The same reasons which have caused them to invest for years viz. if the price paid contains an upside when the market enters the recovery phase.
For the market sub R 5 million, buyers often raise a mortgage (bond). It is worth unpacking this a little. To acquire a R 5 million property in Sea Point, a buyer would require about R 1.5 million to cover the 20% deposit and transfer / agents fees. The mortgage rate of 10.5% equates, on a R 4 million loan, into a repayment of R 40 000 over 20 years.  To qualify, the buyers must earn 3x that, or R 120 000 per month.
In Sea Point you can buy a 2 bedroomed flat for R 5 million. In Table View you can buy a 5 bedroomed house.
"I work in one of the most sought-after areas on the entire African continent. This should not be taken lightly. If you are serious about selling your property, you simply have to take the property cycle into consideration and reduce your asking price so that the buyer can see an upside when the market recovers. I would suggest that a 30% haircut would bring your property value back into alignment with the current market.
Alternatively, you can decide to hold your value, knowing that to find a buyer at that level will mean waiting for the recovery and that can take another 5 years. " – says Lance Cohen, Lance Real Estate
Lance Real Estate is based in Fresnaye, Cape Town and covers the Atlantic Seaboard from the Waterfront to Camps Bay. With over 23 years' experience in the most sought-after residential areas in Africa, Lance Cohen has sold close to R 1 billion worth of properties in the last 3 years.
It is this hands-on knowledge which sets Lance Real Estate apart from our competition. We have built an extensive database of buyers and sellers over the last 2 decades who have grown to trust our market knowledge and depend on us to negotiate the best possible deal in any property negotiation.
We are now extending our reach and taking on houses and apartments for sale from the Waterfront through to Camps Bay.
If you are looking for a remarkable agency to buy, rent or sell your property on the Atlantic Seaboard, our friendly customer care team are only a phone call away.
We also have a range of holiday rentals to offer. If you appreciate beautiful African sunsets over the sea and sublime mountain views, then visit our holiday rentals section on our website.
Contact
Email: info@lancerealestate.co
Tel: +27 82 416 6103
Website: https://www.lancerealestate.co