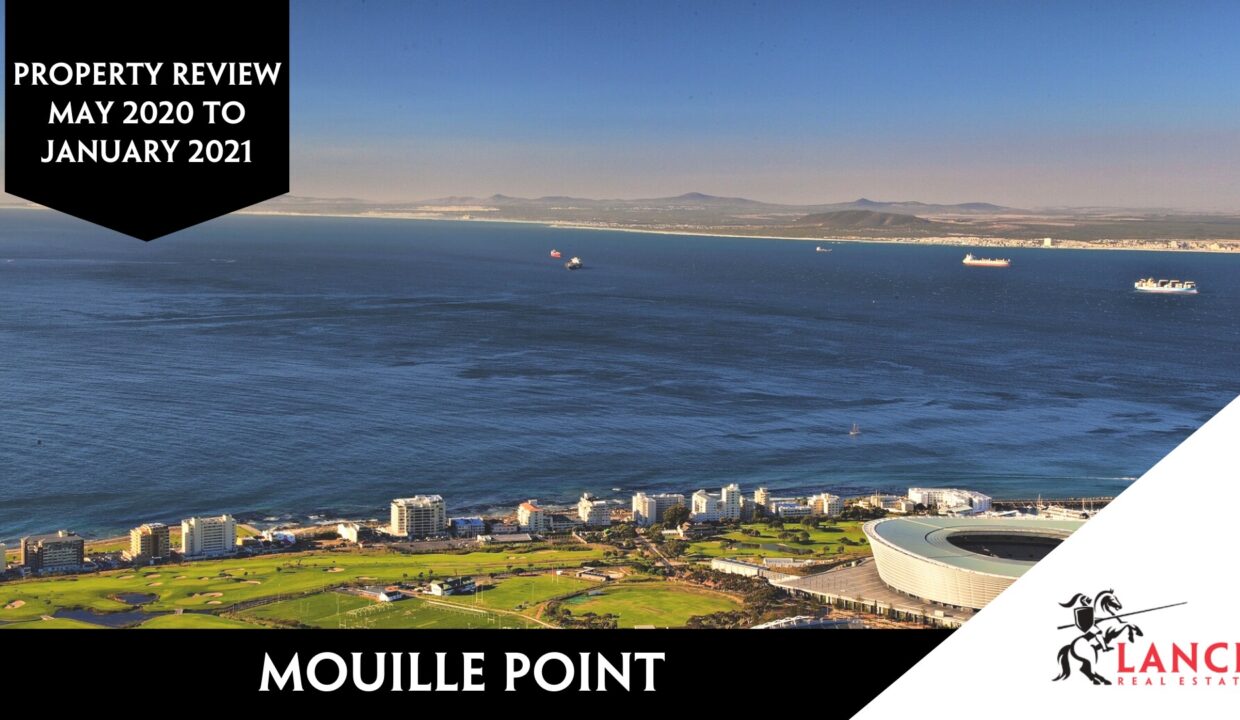 Mouille Point Property Market Review
In the first of our mini-series covering the property market on the Atlantic Seaboard, we are focussing on apartment sales in Mouille Point for the period May 2020 to January 2021.
First here are some benchmark stats for apartment sales over the entire Atlantic Seaboard for the period:
Number of Sales 304
Average Size 107 m²
Rate / m² R 39821/m²
Average Days to Sell 127 days
Average Difference in Sales and Asking Price 17.1%
% Mortgaged 39.5%
Now let us focus on Mouille Point against the backdrop of the area averages above.
Number of Sales 17
Average Size 143m²
Rate / m² R 48 987/m²
Average Days to Sell 196 days
Average Difference in Sales and Asking Price 25.6%
% Mortgaged 35%
From our data we can see that the average rate per m² is 23% above the average for the Atlantic Seaboard and the average unit size is 33% bigger.
Properties took nearly 54% longer to sell, and when they did, they sold for 25.6% less than their asking price (8.5% more than the average).
We can also see that fewer people (35%) raised finance to buy here compared to the area average of 38.7%.
Put another way, 65% of all buyers paid cash.
We counted 7 properties where the seller dropped their asking price by at least 27%. 3 of these properties had been on the market for over a year.
A property in The Water Club had been on the market for R 19 million for 18 months, was sold for R 10 million (less 48%) in August.
Another in The Water Club had been on the market for R 7 995 000 was sold for R 5 075 000 (less 36.5%) after nearly 2 years on the market.
It is evident that this is a buyers' market and that sales are happening where Sellers are prepared to reduce their asking price on average 17.5% but often twice that amount.
Lance Real Estate is based in Fresnaye, Cape Town and covers the Atlantic Seaboard from the Waterfront to Camps Bay. With over 23 years' experience in the most sought-after residential areas in Africa, Lance Real Estate has sold over R 1 billion worth of properties in the last 3 years.
It is this hands-on knowledge that sets Lance Real Estate apart from our competition. We have built an extensive database of buyers and sellers over the last 2 decades who have grown to trust our market knowledge and depend on us to negotiate the best possible deal in any property negotiation.
We are now extending our reach and taking on houses and apartments for sale from the Waterfront through to Llandudno.
If you are looking for a remarkable agency to buy, rent or sell your property on the Atlantic Seaboard, our friendly customer care team is a phone call away.
For a list of properties we have for sale in Mouille Point click here:
We also have a range of holiday rentals to offer. If you appreciate beautiful African sunsets over the sea and sublime mountain views, then visit our holiday rentals section on our website.
Contact
Email: info@lancerealestate.co
Tel: +27 82 416 6103
Data source:  www.propstats.co.za